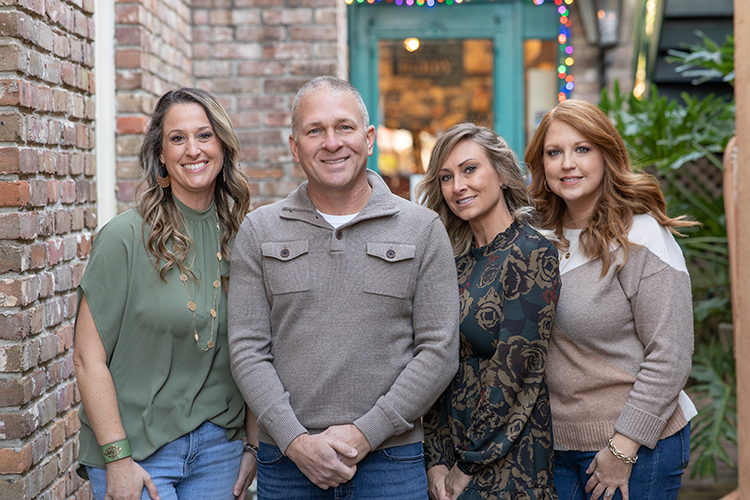 OUR TEAM
Meet The Staff
We are a family focused dental practice that offers personal, gentle, & comprehensive patient care. We use state-of-the art equipment designed with safety and efficiency in mind, in a family friendly, clean and welcoming environment. We take pride in our customer service oriented approach and our focus on our clinical skills.
OUR TEAM
John A. Maddox, DMD
Dentist
Dr. Maddox grew up in Trussville, Alabama. He received a bachelors degree in Biology then graduated from the University of Alabama at Birmingham School of Dentistry in 1997 receiving numerous awards and honors. He is a member of the American Dental Association, the Academy of General Dentistry and the Baldwin County Dental Study Club. He also strives to stay on top of the newest technology to offer his patients the best care possible by being a member of the Cerec Study Club. Dr. Maddox enjoys fishing, boating and hunting with his family on the beautiful Gulf Coast.
Office Manager & Treatment Coordinator
Natalie grew up in Fairhope and has 20+ years of clinical and customer service experience in dentistry. She is a proud member of OSAP- Dental Infection Prevention and Safety Association. Natalie assists Dr. Maddox in coordinating complex treatment plans with the local specialists and helps partner with patients to achieve their oral health goals.
Schedule Coordinator
Sheena is from Selma, AL and has 20+ years of medical and dental customer service experience. She has been extensively trained and certified in dental customer service. Sheena's role as schedule coordinator allows her to help patients maintain optimal dental care.
Insurance Coordinator
Stacey was born and raised in Fairhope and has extensive training and history in dentistry. Starting in 1995, she has worked in all aspects of the dental office from clinical to insurance. She currently is serving our patients in the role of insurance coordinator. She strives to help patients understand the complexities of dental insurance policies.
Registered Dental Hygienist
Laura received her bachelors degree in dental hygiene in Virginia in 2011. She relocated to the Gulf Coast in 2019 with her family to enjoy all that this beautiful area has to offer. Laura is very passionate about dental hygiene and overall health and she uses her extensive training in dental hygiene to comprehensively treat and educate her patients.
Dental Assistant
Cindy has been in dentistry since 2019 and in healthcare since 1990. Cindy has been with Dr. Maddox since 2007. If you know Cindy, you know the laughter and joy she radiates as one of our most tenure team members. Cindy enjoys assisting patients and Dr. Maddox in finding their healthy and beautiful smiles.
Registered Dental Hygienist
Ashleigh received her dental hygiene license in 2006 after 9 years in dentistry as a dental assistant. Originally from Gadsden, AL, she and her family relocated to Fairhope in 2016. Ashleigh brings a wealth of clinical experience to the office and strives to connect personally with each of her patients and provide a high level of comprehensive treatment and education.
Registered Dental Hygienist
Rachel received her bachelors degree in dental hygiene in 2008 at the University of Tennessee. Rachel relocated to Fairhope in 2017 and you will see her at the soccer field with her family or at the beach with her feet in the sand. She utilizes her extensive training in oral health to treat and educate her patients with comprehensive care.